Local Humane Society's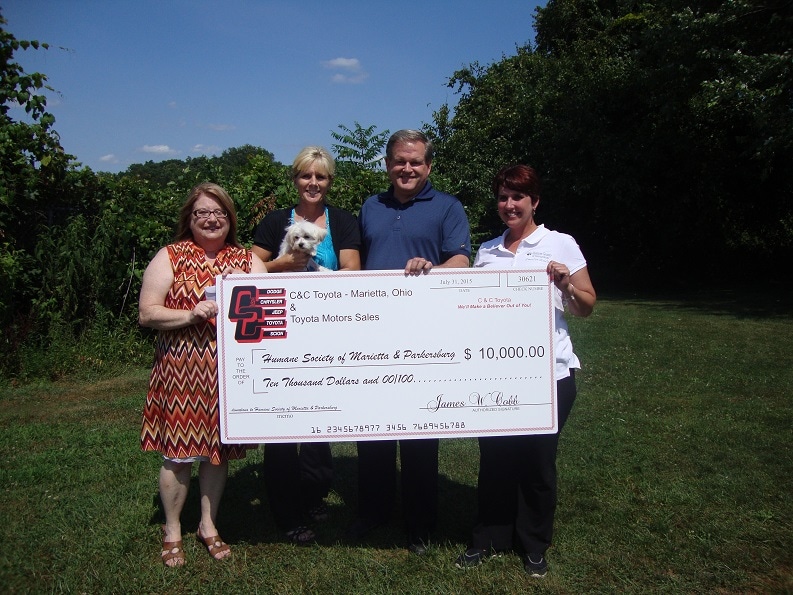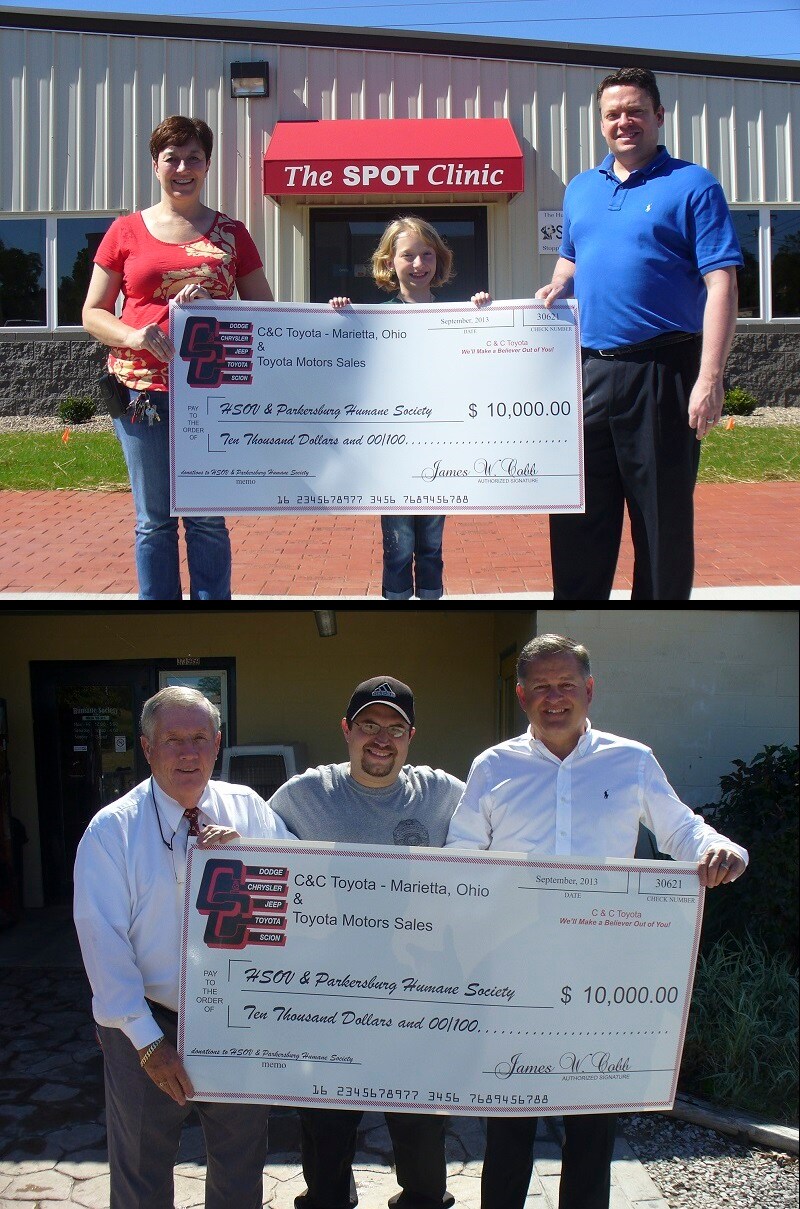 C&C along with Toyota Motor Sales USA donates $10,000 to local Humane Society's.
top


New Parkersburg Location
C&C opens Parkersburg location at 2909 East 7th St to serve the community.
Please visit us at our new location for
Quick Lube oil change
Vehicle Service
Carwash
Pre-Owned auto sales
Get your hands on a Scion
 C&C Get Your Hands on A Scion raised money for local non profit organizations.
After several hours of standing with their hands on the extremely hot black car they all agreed to split the money equally among all charities. 
Thanks to everyone who participated!
Humane Society of the Ohio Valley
Parkersburg South High School Swim Boosters
Women's Care Center
Ely Chapman Education Center
Oak Grove Recreation Center
EVE Inc.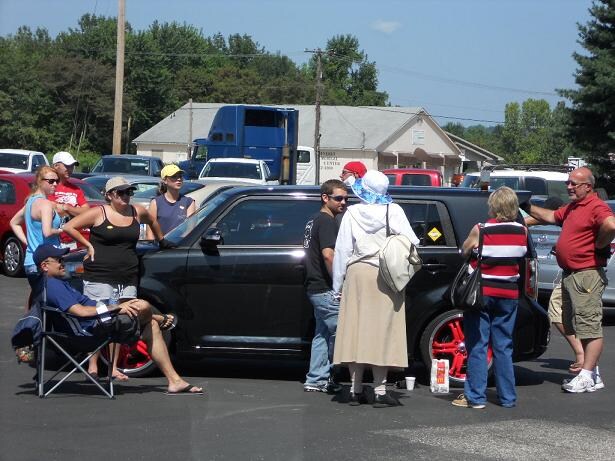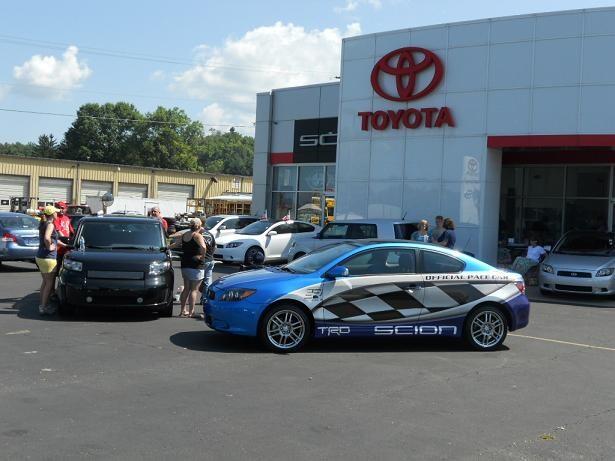 top