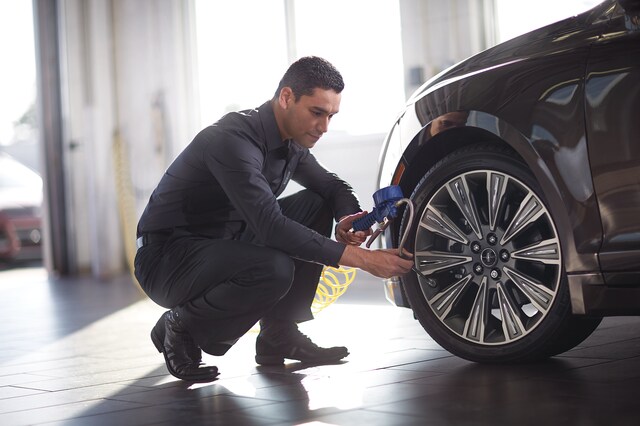 The possibility of your car's tire blowing out is imminent when driving the roads of Marietta, OH, and Parkersburg, WV. Throughout our travels, drivers may unwittingly pick up a nail or screw in their vehicle's tire, or if one fails to rotate or inspect the condition of their tires over time, you may set your vehicle up for an impending failure of tire performance when on the highways near Vienna, WV.
If you're wondering how to prevent a tire blowout for the sake of safety and endangerment of your vehicle investment and family, read below to see what you can do to drive smoothly without risk of popping or tearing apart your tires during your commute.
What factors add up to a tire blow out?
Several things build up over time that is bad for your tires, and if you wish to hold proper performance and functionality for the long-term, it's wise that you check your tires monthly for any cracks, puncture objects, tearing or aging, wearing and any other damage.
For drivers who wish to have their vehicle tires ready and prepared for every travel, it's wise to check the tire pressure of your vehicle every month or so. By riding on even semi-deflated tires over time, may set you up for a tire blow out on the road. Be sure to fill your tires up to the correct psi rated for your tire brand, especially before any long-distance road trips outside of Athens, OH.
Have our professionals inspect the well-being of your car tires!
When it comes to reliable and safe transportation for our customers, our new and pre-owned car inventory near Harrisville, WV not only offers an array of amazing like-new vehicles to pick from, but our service center and parts team are trained to look for defects in your car tires. We're here to make sure your tires are cared for and prepared for the Ohio roads and highways, so service your tires in Marietta, OH and allow our service and parts departments cater to your vehicle needs so that you don't end up stuck on the side of the road in your near future. Call our service center to schedule an appointment at (888)827.7970 or schedule service online and we'll get started on inspecting the health of your tires immediately!